Custom Design Services for all your t-shirt Needs
We've designed and printed thousands of t-shirts for many clients in the Houston area. From complex multi-color simulated process work to basic 1 or 2 color spot designs. We have an amazing design team that is ready to help with your next project. Please look at our wide range of designs in our gallery page. We design t-shirts for 5k Runs, Festivals, Churches, Reunions, Schools, Clothing Lines and much more.
Email us today for a quick quote!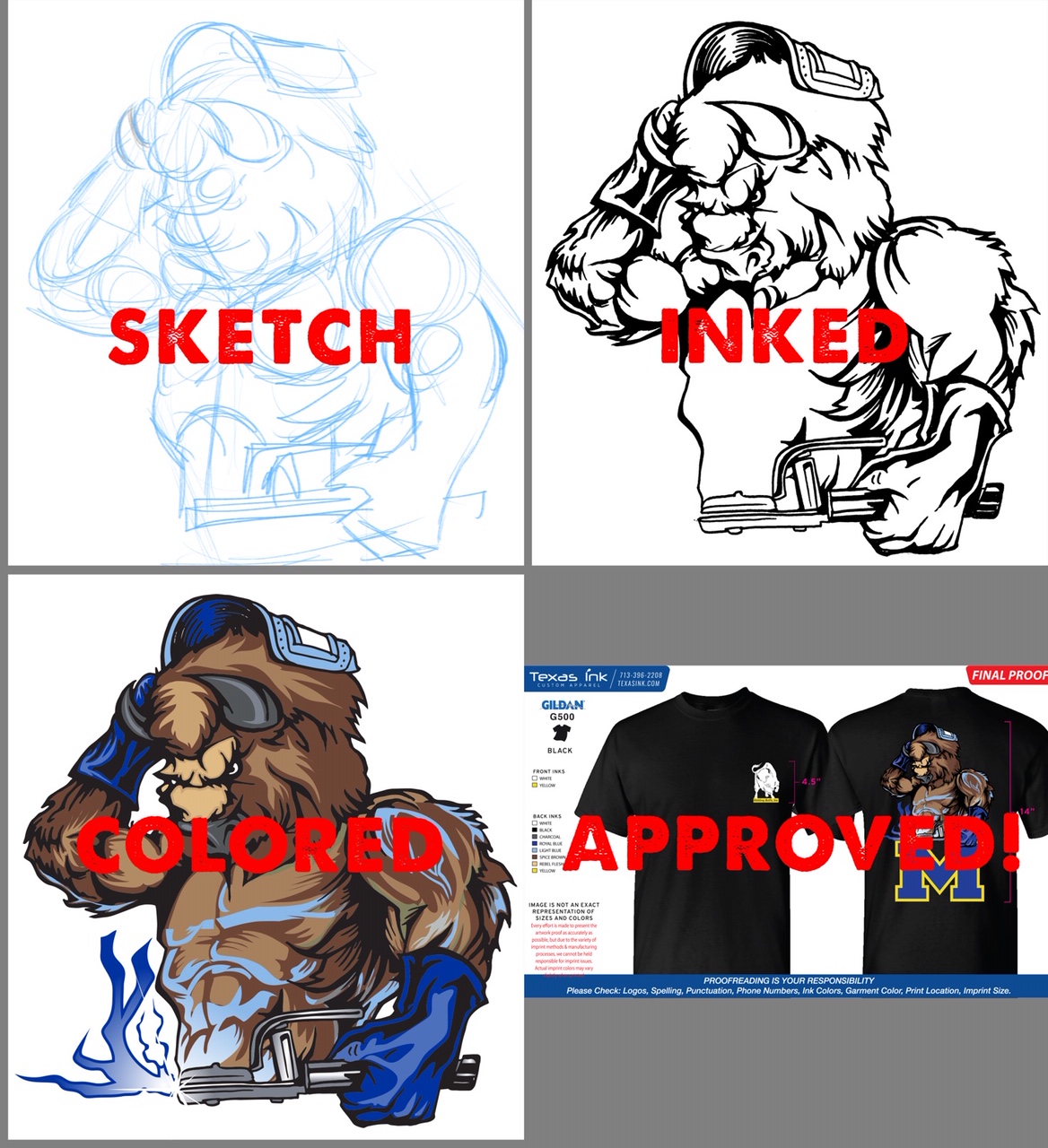 Does my artwork need to be done somewhere else?
Not at all, we do it all here. Just bring in your ideas and thoughts and we'll design something for you.
Does design cost extra?
Not at all. Our design services are done free of charge so we can help you get the best looking designs posible.
What if I don't like what you design?
Not a problem at all. Just let us know what design revisions you want, and we'll make the changes. We have done so many designs we are confident in being able to bring your ideas to life.
Does Texas Ink digitize the artwork?
Yes, part of our design service is digitizing art for embroidery. We charge a onetime digitizing fee of $25 for each logo.
Do the designs have to be on the front/back only?
No, we can print on sleeves, inside tags, outside tags, left and right chest prints. Email us to learn about our many print locations.